Andrew S. Garson
Partner
ANDREW S. GARSON has specialized in litigation and trial practice since he began his career as a prosecutor in the Brooklyn District Attorney's Office in 1978, trying numerous serious felony cases including homicides, armed felony offenses, sex crimes and larcenies. Since that time, for almost 40 years, he has led the defense of hundreds of complex medical malpractice trials, many involving catastrophic injuries. In addition, he has handled numerous matters of professional discipline; psychotherapy misconduct; allegations of sexual abuse; defense of nursing homes and visiting nurse services;  negligent hiring, supervision and credentialing; insurance coverage matters;  and cases involving substantial damages claims arising from a variety of tortious conduct.
He is a certified specialist in civil trial advocacy by the National Board of Trial Advocacy, and has been AV rated by Martindale-Hubbell, the highest possible peer review rating for legal ability and ethical standards for more than 30 years.
Mr. Garson has been repeatedly selected for inclusion in The Best Lawyers in America as well as Super Lawyers in New York for his expertise in medical malpractice litigation. He also had numerous jury trials reported for inclusion in Top Defense Verdicts published by Verdict Search of The American Lawyer Media.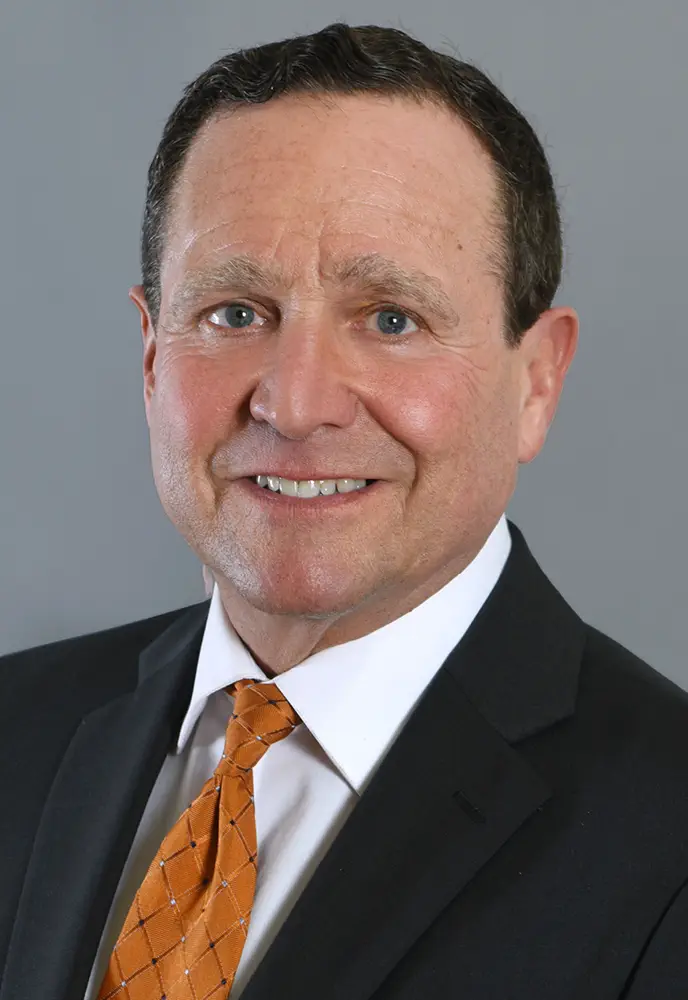 A sought-after speaker, Mr. Garson has been invited to lecture before a number of national and regional professional organizations, including the National College of Trial Advocacy, The National Institute of Trial Advocacy, the American Inns of Court, Medical Malpractice ExecuSummit Insurance Conference, Obstetric Malpractice Event Seminars, New York State Trial Lawyers Institute, New York State Bar Association, Law Journal Seminars Press, the Society of Medical Jurisprudence, as well as numerous health care facilities and risk management events. Topics of these lectures include Successful Defense of Obstetrical and Perinatal Injury cases; Preparation and Trial of Medical Malpractice Cases; Breast Cancer: Defense Strategy in Litigation; Secrets of Jury Selection; Frye Daubert Motions and Expert Witness Testimony; Preparation and Trial in Medical Malpractice Cases; Avoiding Catastrophe in the Emergency Department; How to Survive an OPMC Investigation; AIDS Liability; and Mitigating Damages in Catastrophic Injury Cases. Mr. Garson has served on the editorial board of the Journal of OB-GYN Malpractice Litigation. He has written a chapter entitled "Fundamentals of Growth in a Medical Malpractice Litigation Law Firm," published in Inside the Minds: Strategies for Growing a Law Firm, by Aspatore Books.
Education
Boston University School of Law, J.D., 1978
Clark University, B.A. (with Honors), 1974
Bar Admissions
New York
Massachusetts
United States District Courts for the Eastern and
Southern Districts of New York
Nassau County
Trauma Surgeon Defense Verdict
March 2019 – In back-to-back victories the same week, a trial jury found in favor of an experienced trauma surgeon defended by our firm's senior partner, Andrew Garson. This lawsuit had been transferred by the physician's professional liability carrier to Mr. Garson for trial in Nassau County because of its challenging nature and difficult evidentiary issues. Despite six separate jury interrogatories of claimed medical malpractice, the jury found in favor of our client on all of plaintiff's contentions.
This patient was a 54 year old attorney and corporate businessman, who experienced a rupture and perforation of his gastrointestinal tract when he presented to an emergency room where our client was on call. Emergency surgery was performed to repair this condition, which required a diverting colostomy for healing. The colostomy was reversed and further exploratory surgery was performed weeks later. However, plaintiff became increasingly ill and debilitated, due to another unrecognized hole in the bowel, causing fecal leakage and massive infection. Conservative medical management was administered, but plaintiff's condition did not improve. Disgruntled, plaintiff's family discharged our client and transferred him to another hospital where additional surgeries were performed. The plaintiff eventually recovered after a lengthy period of convalescence.
At trial, plaintiff presented numerous theories of negligence, including improper surgical technique, negligently causing further injuries to the GI tract, failing to perform necessary diagnostic studies, concealing the true nature of what occurred during surgery and postoperative care, and fraudulent handling of medical records. Plaintiff's counsel not only sought significant compensation for pain and suffering, but asserted there was gross negligence, and punitive damages should be awarded.
The defense was based upon the complex medical nature of plaintiff's presenting condition, and the recognized risks of surgery on the GI tract, which can result in unfortunate complications in the most skillful of surgical hands. In this regard, the testimony established the client's extensive experience in performing similar surgeries for several decades.
The jury adopted the defense points presented by Mr. Garson, and determined that our client had rendered all treatment in a proper manner, denying plaintiff any recovery. This was another favorable jury verdict added to Mr. Garson's numerous successful results in more than four decades of trial practice.
Orange County
Nurse Successfully Defended for Alleged Scald Burning
This case was a resounding courtroom victory in Orange County, NY, wherein Mr. Garson successfully defended a nurse in a civil professional negligence case. On April 18, 2014, a Supreme Court jury in New York's Orange County returned a unanimous verdict in favor of the firms' client, a nurse previously convicted of felony endangerment, and served a prison term, for allegedly "scald burning" a twelve year old child with cerebral palsy who was under her care. (The case details are described in the listing of Mr. Garson's jury trial reports – click here.)
Plaintiff's counsel has pursued all legal remedies to reverse the jury verdict and enter judgment in their client's favor. However, they have been defeated at every level—the Trial Judge denied plaintiff's motion to vacate the jury verdict; the Appellate Division Second Department affirmed the Trial Judge's decision as well as the basis for the jury's verdict; and New York's highest Court of Appeals recently denied review. This is now a final determination in favor of our client, who had lost her nursing license as well as her reputation. She is now seeking a vacatur of her conviction, in which the Second Department recently ordered a hearing. This has been one of Mr. Garson's most gratifying cases of his career, and is quite unique on the facts and law as discussed at some length in the case reports.
Orange County
On April 18, 2014, a Supreme Court jury in New York's Orange County returned a unanimous verdict in favor of the firms' client, a Nurse previously convicted of felony endangerment of a disabled child, at trial of the civil lawsuit alleging negligence against this long time licensed nurse practitioner and her employer. This case arose from a shower-bath at home administered to a ten year old special needs child in November 2011, after which the child was found to have blisters, redness and peeling on her legs and abdomen. The child was transported to the hospital and found to have second and third degree burns over twenty-five percent of her body, which treating physicians attributed to a hot water scald burn injury. The nurse was investigated by Child Protective Services, signed a written confession and letter of apology to the parents, indicted, and pled guilty several months thereafter. She admitted in writing and in her plea allocution that she recklessly burnt the child by using excessively hot water to bathe her, and served a lengthy prison term as well as losing her nursing license and livelihood.
The family's attorneys, a well-known local law firm, filed a civil lawsuit in which they obtained an evidentiary ruling that the defendants were precluded from contesting negligence due to the Nurse's guilty plea. The Trial Court ruled that collateral estoppel applied, and defendants could not present direct evidence to contest these claims but were limited to cross-examining plaintiff's experts, precluded from calling any witnesses, and barred from introducing any testimony concerning the manner in which the Nurse administered the shower bath, her training and experience, as well as any explanation of the circumstances of her guilty plea.
Several days before jury selection was scheduled, defendants' representatives retained Andrew Garson and the firm as trial counsel. Plaintiffs' attorneys had rejected a million dollar settlement offer, insisting on a four million dollar demand with a daily escalation of one hundred thousand dollars for each day defendants failed to settle the case. Three weeks of trial followed, with the Trial Court permitting defendants to contest causation. Despite the seemingly insurmountable evidence, and without the ability to call medical witnesses or introduce any affirmative evidence, Mr. Garson and his defense team successfully convinced jurors that plaintiffs' four medical witnesses were unworthy of belief, and that this child had experienced a severe allergic reaction to a recently started antibiotic rather than a hot water scald burn injury. The jury returned a unanimous verdict of "no liability" within hours of commencing deliberations.
Suffolk County
Successful defense of an experienced gynecologist for alleged failure to timely diagnose cervical cancer in a young woman with a history of suspicious PAP smears and biopsy findings. Jury was convinced that despite the total hysterectomy patient required, the physician performed proper evaluations and treatment during the several year period at issue.
Nassau County
Partial victory in defense of a noted radiation oncologist who treated a large tumor in the brain with radiosurgery, resulting in significant improvement in patient's previously life-threatening symptoms. Tumor recurred several years after patient left defendant's care and underwent neurosurgery, which damaged the cranial nerves. Jurors found in physician's favor on two of three claims submitted, but held defendant rather than the neurosurgeon (defaulted and did not appear at trial) responsible. This adverse finding is currently on appeal.
New York County
Successful defense of private attending obstetrician and hospital staff in vaginal delivery of ten pound infant, resulting in fractures and disruption of pelvis (pubic symphysis diastases), requiring multiple subsequent surgical procedures, implantation of spinal stimulator for pain relief, and permanent disabilities. Trial Judge granted obstetrician's motion for directed verdict and dismissal at conclusion of trial. Jury returned adverse verdict against the hospital, which on appeal was reversed and dismissed (First Dept 2013).
Bronx County
Despite a jury that wept openly as the 10 year old child, brain damaged as an infant, struggled to testify, Mr. Garson convinced a Bronx jury to focus on the medical facts rather than sympathy, which resulted in a defense verdict. Plaintiff claimed that the Hospital and obstetrical resident assigned to her prenatal care failed to recognize and properly treat a urinary tract infection throughout her visits to their clinic. This caused preterm labor at 30 weeks gestation, resulting in a baby who suffered severe brain damage, diplegic cerebral palsy, mental retardation, developmental delays and the need for total custodial care. Nevertheless, the jury found the defense presentation more persuasive, agreeing that the infant's prematurity was not due to an undiagnosed urinary infection but an acute inflammation of the placenta that developed shortly before delivery.
Rockland County
Andrew Garson achieved victory in the most emotionally compelling circumstances—a 29 year old mother and former beauty pageant contestant suffered a massive stroke and permanent brain damage within one hour of his clients' performance of an angiogram. The patient's attorneys argued that the procedure was negligently performed, injuring a major blood vessel causing a clot to travel to the brain. They supported this position with findings in the records of New York Presbyterian Hospital, where the patient was transferred for emergency brain surgery. Nevertheless, the jury was convinced by the use of detailed diagrams and digitized exhibits that the stroke and devastating disabilities were not due to this procedure despite its timing, but due to the patient's underlying condition of digital ischemia for which she was being evaluated.
New York County
A jury determined that an emergency hysterectomy performed upon a young mother due to an overwhelming infection after minor pelvic surgery performed by the defendant gynecologist was not due to negligence, but an asymptomatic infectious process. The plaintiff called plaintiff's subsequent treating physician, a prominent gynecologist who was chief of department at a major metropolitan university hospital, in support of her claims. Through skilled cross- examination and detailed demonstrative evidence, Mr. Garson convinced the jurors that it was the treatment rendered by that witness, not his client, which resulted in the hysterectomy for which plaintiff sought multi-million dollar damages.
Suffolk County
Mr. Garson successfully persuaded a jury in Central Islip that a young married woman's leg paralysis and incontinence were not due to his client's surgical care. Plaintiff, a youthful physical therapist, contended that the defendant did not properly insert a spinal stimulator for pain management and as a result her spinal cord was permanently damaged, resulting in disabling injuries. The defense demonstrated that although the medical records showed arguable support for plaintiff's complaints, imaging studies as well as the nature of her vertebral disc disease provided a more accurate explanation.
Kings County
A Brooklyn trial jury found in favor of Mr. Garson's clients who had performed a total knee replacement in a patient who suffered severe, lengthy and recurrent post-operative infections. They were treated during multiple hospitalizations, twelve subsequent surgeries, and ultimately the patient lost complete use of the leg. The jurors were persuaded that this was not due to any negligence by the defendant orthopedic surgeons, but was a rare but accepted complication due to the patient's underlying health problems.
Richmond County
A Staten Island jury exonerated a physician and hospital in a case involving a young woman who was permanently paralyzed after defendants administered a lumbo-sacral epidural steroid injection for relief of back pain. The jurors determined that the injection was administered in a proper manner, and that the evidence linking the injury to the injection was shown to be questionable despite the severity of the patient's resulting disability.
Westchester County
In a case of first impression, Mr. Garson and his appellate team successfully argued before the Second Judicial Department Appellate Division that his clients, an obstetrical practice group, should be dismissed from a case involving claims of "wrongful life" for an alleged failure to diagnose a genetic fetal brain injury. Plaintiffs contended that if the in utero condition was timely recognized, they could have considered terminating the pregnancy. The Appellate Court adopted the defendants' position that this was not the applicable standard of care in New York State at the time, and that the precise genetic condition could not have been identified until after the child had been born.
Kings County
Mr. Garson successfully convinced a Brooklyn jury that his clients, a prominent surgeon and hospital, were not responsible for a stage IV metastasis of breast cancer in a young female patient who was the mother of young children and gainfully employed. The defense evidence demonstrated that the defendants followed proper procedures in monitoring and evaluating the patient after initial treatment for a Stage I breast tumor, but nevertheless there was an unfortunate, widespread recurrence which was not due to any malpractice on defendants' part.
Kings County
Mr. Garson won a unanimous jury verdict in Brooklyn on behalf of an attending obstetrician accused of mismanaging a patient's labor and delivery, causing her infant to be born with severe brain damage. A cesarean section was performed, but at delivery the infant was suffering severe respiratory distress, multi-system organ failure, and brain hemorrhage, resulting in cerebral palsy and related neurologic disorders. At trial, this six year old child could not use any extremities, could not speak, perform any activities of daily living, had minimal intellectual ability, and was confined to a wheelchair. He will require total custodial care and probable institutionalization. The jury was persuaded that the child's condition was not related to the treatment of the health care professionals, but due to the underlying condition that caused his mother to experience premature labor.
Nassau County
A Nassau County Supreme Court jury returned a verdict in favor of Mr. Garson's client, a distinguished spinal surgeon, in a case brought on behalf of a 36 year old radiology technician who had undergone a lumbosacral spinal fusion. The patient alleged that the surgery was negligently performed, the fixation device was improperly inserted, and an orthopedic screw penetrated the spinal canal and compressed a nerve root, causing severe pain, neurologic deficits, and permanent injury. This position was supported by post-operative imaging studies which showed the screw in an improper position. The patient required additional corrective surgery and contended she was permanently injured with constant pain, ambulation problems, difficulty at work and unable to engage in recreational activities. The defense proof, demonstrating that the surgeon took all indicated, proper steps and used skillful technique to ensure that the surgical fixation hardware was properly placed and evaluated, was ultimately accepted by the jury.
Westchester County
A successful defense of two gynecologists was achieved by Mr. Garson in Westchester Supreme Court in a case involving complications during surgery to remove a fibroid tumor. The patient's uterus was punctured, as well as a portion of the large intestine, resulting in a colostomy, prolonged convalescence, and permanent injuries involving her gastrointestinal tract, gynecologic function, and psychological disturbances. She contended at trial that these injuries were due to negligent operative technique, and additionally there was a failure to properly detect and timely repair the intestinal perforation. On behalf of the clients, Mr. Garson convinced the jurors that the patient experienced recognized complications that were acceptable risks of a properly performed surgical procedure. They occurred due to the close proximity of adjacent organs and viscera in the operative field. Moreover, these physicians were highly qualified, experienced surgeons who exercised their best judgment in examining the surgical site, keeping the patient hospitalized overnight for additional monitoring, and that the patient was properly informed of recognized risks and complications before this elective surgery.